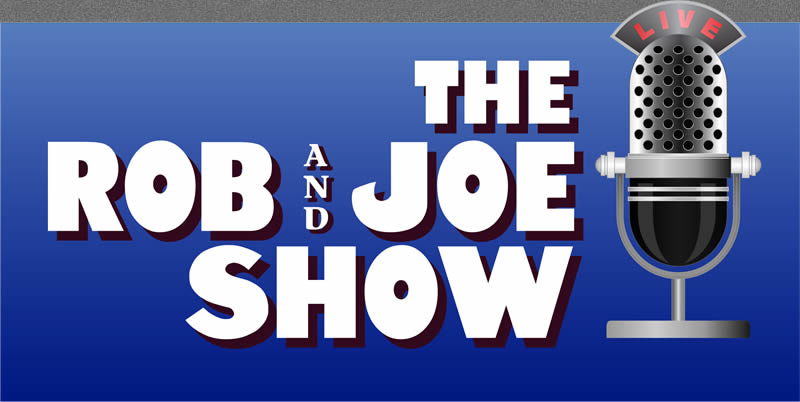 Episode 351 - March 12th, 2018
Rob reflects on his career and seriously considers his next big move. Joe meets a fan whom he convinces to join Patreon. Joe gets extremely uncomfortable when his friend and former landlord repeats his private joke to a stranger. Rob shows irresponsible handling of money when he pays to see Black Panther when he could have easily gone for free. Chris Restivo is called with an offer of sympathies about some recent tragedy in his life, and also to ask him about the status of Joe's shirt delivery. Joe is stunned to learn some of the things that people don't know. Rob thinks its about time that Joe updated his website. Rob and Joe debate the Mt. Rushmore of crackers and whether or not a Graham is qualified for inclusion. Rob talks about the recently unearthed OJ Simpson interview, and asks Robby to play his hypothetical game "If I did It". Rob was on a series of successful theater shows with Tiffany Haddish and has built a very close relationship with the comedy superstar, but he still won't have her as a guest on this show.
Episode 350 - March 12th, 2017
This episode is available to premium content subscribers only.
For more information about how you can hear
Rob and Joe bonus shows visit Patreon.com
Episode 349 - March 5th, 2018
Rob is having trouble negotiating stairs and his girlfriend can't keep track of her wallet. Joe visits Chicago and has many adventures and food memories. Justin and Katie record their first podcast together. Following the Oscars there is some movie talk, and Rob has still not used his MoviePass. Rob is riding the coattails of yet another famous comic. Rob finally gets his new material to work, but without Joe's advice. Joe receives a surprising compliment from a fan of the show.
Episode 348 - February 26th, 2018
Rob is watching a lot of Netflix, including a reality show that made him cry. Gramps' stories have been neglected lately and he wants to know why. Robby gets the show mixed up in politics. Katie's family witnesses Joe's knack for rubbing strangers the wrong way. The pain-in-the-ass woman from the Virginia Beach show continues to annoy Joe. Rob has one of his jokes analyzed. Joe's girlfriend is launching a podcast that will likely surpass his own. The author of "How to Become a Full-Time Stand-up Comedian" finds himself the target of a well-known model. Rob still hasn't used his Christmas gift from Joe. Rob and Joe argue about which film with a black lead is the most important. Robby makes a decision to attend a party based on complete misinformation.
Episode 347 - February 19th, 2018
When the murder mystery goes out of town, planning the travel with certain cast members can be nerve-wracking. Tommy and Erik's shared passion helps to reunite a broken family. There are plenty of hi-jinks among the Die Laughing Productions crew. Joe encounters an audience member who won't take no for an answer. Rob recalls how one of the comics was detained at a security checkpoint while they were overseas. Joe reviews Black Panther and discusses the racial politics surrounding the film industry and the media. Joe appeared on another podcast this week and had a great time, but not everyone enjoyed the show. Robby receives a photo of a salt crystal lamp from his brother with no explanation; Joe explains. A fan sends the show an email requesting a position as Gramps' intern. Rob and Robby compare notes on The Bachelor contestants.
Episode 346 - February 12th, 2018
Despite having two back-to-back sold out murder mystery shows in Winchester, Rob and Joe fixate on the small problems. Rob headlines a show at a country club which Joe is certain will be a train wreck. After hearing so many Gramps stories with a similar theme, Rob has a theory. A new set of hypothetical questions about sleeping arrangements springs from the conversation. Marcus has a shocking revelation about his involvement in Shelburne Vermont local community theater.