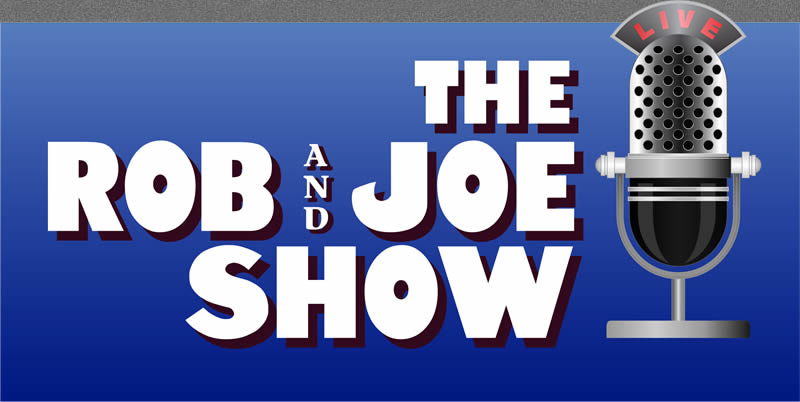 Episode 320 - September 11th, 2017
Rob and Joe examine the reaction to the fight between the two of them last week. This leads to a discussion about make-up sex and whether or not it is a real thing. Rob and Joe bother Chris Restivo while he's trying to watch the Vikings game. Joe shares more of the odd behavior he's observed living with Gramps. Jim Carrey might have lost his mind based on his recent red carpet interview. Joe has started playing tennis with Katie as a form of exercise and recalls his first experience with the game as a kid. Rob shares his own tennis story involving his friend Todd Moore.
Episode 319 - September 4th, 2017
There is a bit of a panic when the show's Skype account gets hacked by some Russian miscreants. Rob has a brush with law enforcement and a gunman on the loose. Marcus also shares his most frightening moment. Joe shares his own lesser story about being scared and Gramps seems to have no fear. Joe commits to emceeing a show without really thinking about the headaches. A significant mishap at the sold out murder mystery on Saturday leads to a huge blow-up between Rob and Joe on the show. Everyone locks in their annual Super Bowl picks. Joe discovers a hidden talent at the Renaissance Festival. Robby tracks down the driver improvement student that rubbed Rob the wrong way.
Episode 318 - September 4th, 2017
This episode is available to premium content subscribers only.
For more information about how you can hear
Rob and Joe bonus shows visit Patreon.com
Episode 317 - August 28th, 2017
Comedy pupil Dr. Gil tries his new material on Rob and Joe with mixed results. There is immediate remorse when Rob arrives at a gig all the way down in King George, Virginia. The former show announcer's new friendship with Katie's father comes to an abrupt end following fantasy football draft day. Rob continues to struggle on Twitter. Joe gets a light, verbal beating when his connection drops before the conclusion of the show.
Episode 316 - August 21st, 2017
This episode is available to premium content subscribers only.
For more information about how you can hear
Rob and Joe bonus shows visit Patreon.com