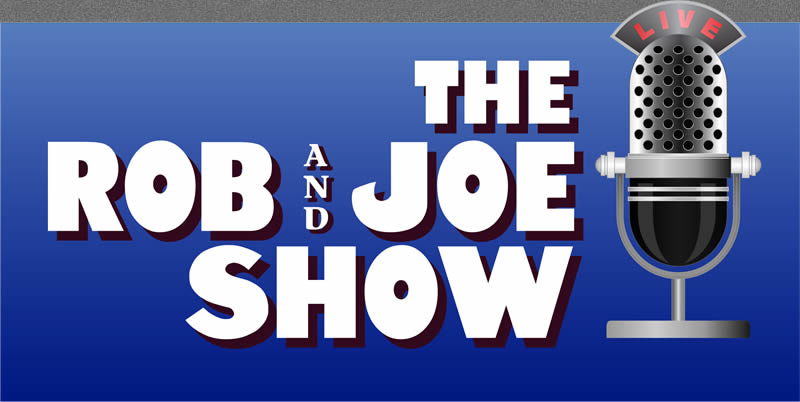 Episode 333 - November 27th, 2017
Rob desperately reads a slew of his underperforming tweets. A sad, often-mentioned acquaintance jumps at the chance to go to brunch with a virtual stranger. Rob receives a warning about one of his overseas traveling companions. Rob couldn't seem to get Joe off the stage at the Thanksgiving stand-up show. Joe is getting stressed out about a lot of things including his rising weight. Then, hamstrung by Gramps' internet and struggling to maintain his connection, Joe attacks Marcus. The anniversary of Robby's birth is treated more or less like any other day. Die Laughing Productions may be singing at your house. Gramps spontaneously guests on the show at the request of someone in the chat room.
Episode 332 - November 20th, 2017
Joe questions the way Robby signed an autograph for a fan. Gramps recalls an incident from 40 years ago which begs many questions. An advertising mistake for the most recent mystery show leads to an audience unprepared for what they saw. Joe is stunned when he meets Robby's much-discussed friend Phil. Marcus gets stopped at the border. Rob spoils the end of a football game while Robby is watching it in delay. A listener reports the conversation on last week's show to the former show announcer, and Tim is not happy. Gramps gets quizzed to determine how far he would go to share Thanksgiving with his superfan. Things hit a little too close to home for the host of a new podcast chronicling the sitcom 'Seinfeld'. There is speculation about who might be the next Batman, and Rob and Joe want to give their two cents on each of the rumored actors.
Episode 331 - November 20th, 2017
This episode is available to premium content subscribers only.
For more information about how you can hear
Rob and Joe bonus shows visit Patreon.com